Artisan Pizza Rooted in Local Culture
Sleeping Giant's ever-impressive list of attributes continues to grow! This latest endeavor takes shape in Don Tonito's, a pizza place unlike any this side of the country. Wood-fired in a traditional fogón, Don Tonito's offers a sense of divine authenticity to the art of pizza-making. Sometimes, dough and sauce can be a spiritual experience, and there's no better place to come to know that than Don Tonito's.
Reservations are encouraged.
Reservations are encouraged.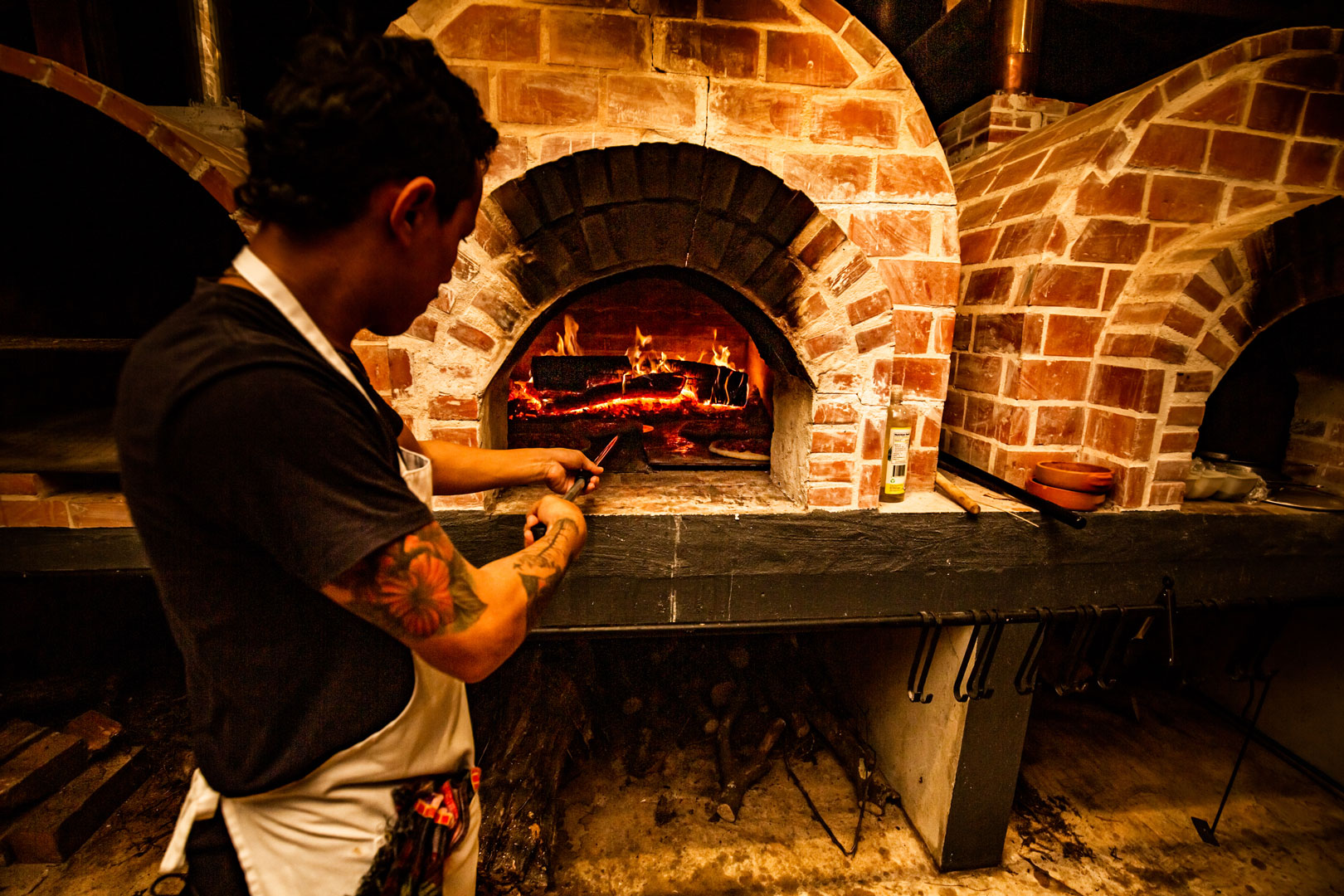 Topped with herbs hand-picked from our garden and local Mennonite cheese, this is not your midnight pizza run. Don Tonito's specializes in wood fired pizza baked in custom-made traditional fogons for that ultimate crisp in every bite. The fogon is lit up early in the morning, burning with chopped wood and carefully monitored to achieve the right temperature. From the in-house tomato sauce to the bright arugula to the drizzle of vinaigrette – expect only the freshest of ingredients on your slice.