Welcome to The Rainforest Lodge at Sleeping Giant
Belize's premier Jungle Lodge is nestled at the foothills of the Maya mountains alongside the Sibun River and surrounded by the 10,000 acre Sibun Nature Reserve. Experience Belize … its history, its people, its food, its drink, its wildlife and all in a place that was once the center of the Mayan Empire.
Our award-winning resort features uniquely lavish accomodations, with unparalleled attention to detail. Immerse yourselves in the authenticity that is Belize and in its primary growth rainforest while sipping on Antiguan espresso and enjoying your personal plunge pools. Choose between intimate and lavish with views of jungle, mountains, creeks, and the Sibun River.
A pristine paradise in the Mayan heartland
The resort's extravagant setting welcomes a myriad of opportunities for adventure, placing Mother Nature right outside your front door.
With rooms nestled into jungle greenery, abutting dramatic cliff faces and overlooking the ancient "giant" formation after which we were named, you'll never forget this encounter.
This award-winning Belize Jungle Resort features 31 exceptional accommodations, designed for your comfort and relaxation: A perfect way to unwind after a day's adventure. The organic design of each air-conditioned room mixes the vibrant, earthy colors and textures of the jungle with contemporary sophistication. You'll enjoy spacious dimensions and hardwood furnishings, all handcrafted and designed in Belize. All rooms are unique and designed with NO TV to give you an exclusive and refreshing experience of being at one with nature.
Understated luxury, quaint and cozy, teamed with the sounds of the nature
Designed with the active traveler in mind, our Riverside Rooms offer 416 sq. ft. of interior space and includes a private terrace that opens to landscaped native bush gardens and a stunning view of a massive wall of thick rainforest that cascades down a mountainside opposite the Sibun River. Inside your front door you'll find a luxuriously appointed king-size bed that caters to a serene, restful night's sleep. This room allows you to soak up the quiet sounds and invigorating scents of the rainforest.
The Grove House is Belize's 2019 Restaurant of the year and is a field-to-table eatery sourcing its ingredients from our 600 acre farm, from neighboring villages and from local markets. Our Belizean culinary team work to create a unique spin on authentic Central American cuisine. Food inspired by the indigenous Mayan people and the Central American immigrants that migrated to Western and Southern Belize to work on these local farms.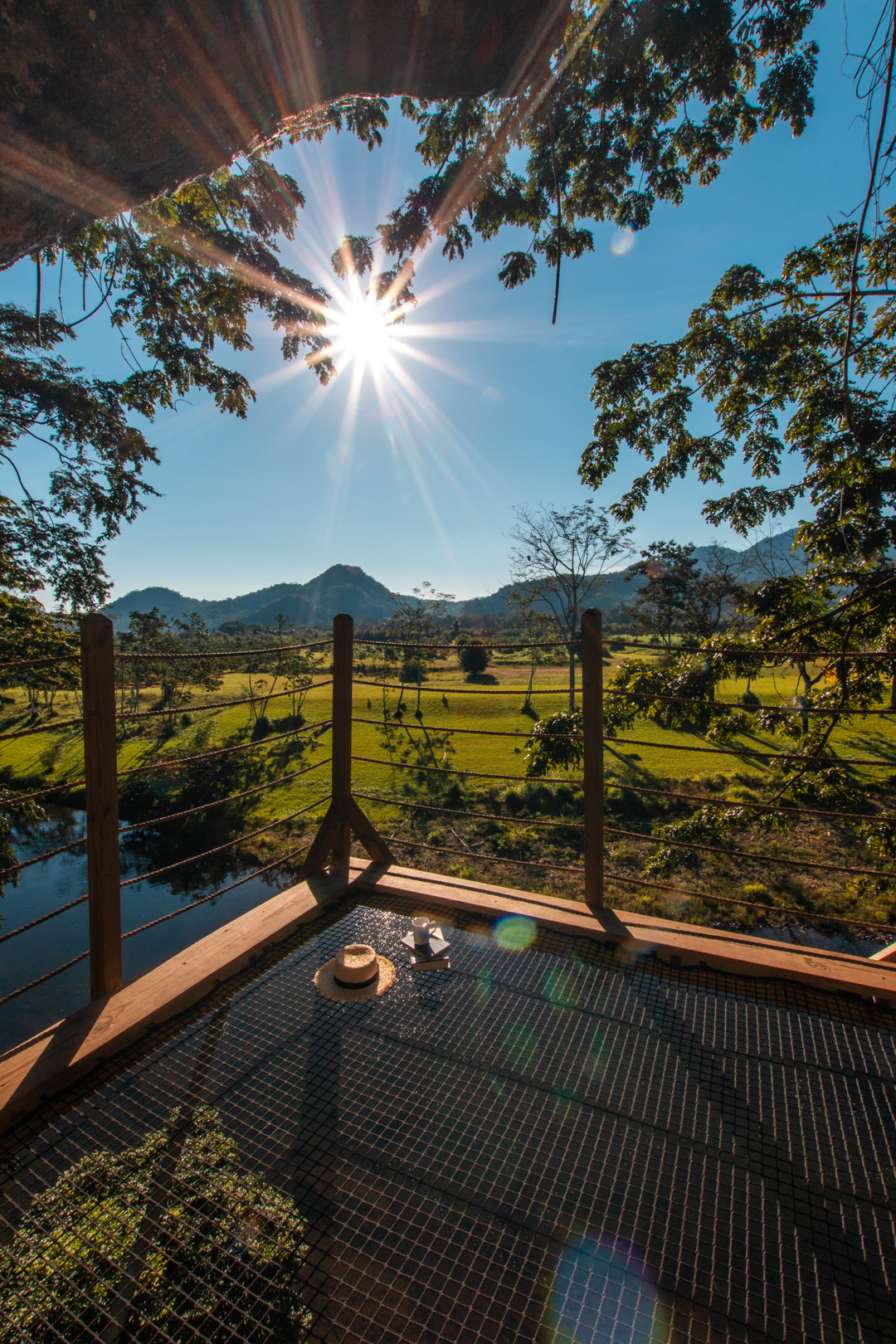 Our All Inclusive Belize Vacation Packages provide a variety of options for relaxation, romance and adventure!
Belize is well known as a diverse vacation destination in Central America. With a variety of amazing adventures, combined with exceptional accommodations, great services and facilities in stunning settings, you can have an awe-inspiring experience, while on vacation in Belize. We take the worry out of planning so that you, your family and friends can focus on having a lifetime of memories together, guaranteed to bring you back for yet another visit to Belize.